Fortune Card Reading (Events or Functions)
Short readings for a group of people at about 5-10mins each. Will be able to answer specific questions of the clients. Can also help to read about wealth luck and personal life.
Duration for engagement can be from 1hr to a full day
Charges are based on the number of hours of engagement.
Fortune Card Reading (Private consultation)
Detailed one on one readings which can help to answer all types of questions on information like love life, health, money, work, career, etc. Usually last about 30mins to 1hr.
Information and strategies on how to improve or solve your problem will be shared and which areas of life to be monitored will also be revealed.
Each consultation is priced at $48 and may ask up to 3* specific questions.
* Note: At times, it may seemed that there are only one question, but it can actually be broken down into different parts in order to see the details of the problem. Master Chuan will guide you into the right question to ask during the consultation. He will also guide you on how to approach your problem such that you can optimise your desired results and minimise the problem.
Fortune Card Reading (Online consultation)
SGD$10 Only!
(Usual Price $48)
Online Fortune Card Reading
This promotion is only valid for online requests! Promotion ends at 30 Nov 2009!
Send your questions NOW!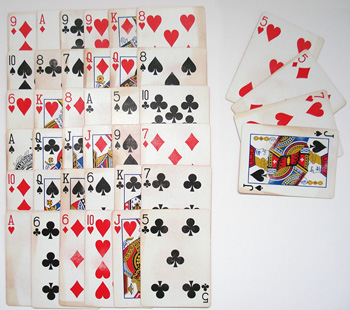 Based on the theory of I-Ching and other system, an ordinary deck of poker card will be able to help you answer some very tough questions in life (see below for the common list of questions). When you ask a question sincerely, there will be a connection between your question and the answers revealed in the poker cards. In this way, you can ask for a direction from the poker card and use the indicated answers to help you in your decision making.
Common questions are
I have a job offering from two companies, which one will be better?
There are three guys that I'm considering to have serious relationship, who should I pick?
There is a business opportunity coming up for me now, should I take it on?
Which is the best month for my wealth this year?
I have been very poor luck since I moved into this new place, could there be something wrong with my house?
I've lend out some money some time ago, when can I get back the money from the person?
I am having problem with my relationship right now, should I stay on with this relationship?
I've lost my PDA 2 days ago, will I be able to find it back? Where should I find it?

Send your questions today!

Check out the SAMPLE READINGS here

Please read the terms and conditions before paying.

Terms and Conditions for Promotional Fortune Card Reading

Each reading is only limited to two questions.
Each person is only entitled to one reading per month at this discounted price. Direct engagement with Master Chuan for a full Fortune Card Reading will be available by appointment at SGD$48
Please be as specific as possible for your question. If you have supporting questions that will help to clarify your original question, you may add them in your comments section.
Other than the reply that will be sent to you, there will only be a maximum of two additional free followup reply via email. Any further emails after that followup will be chargeable at additional SGD$10 per question.
Master Chuan will send you a picture of the what the cards reveal and a short report for the question you asked. (Check out here for sample Fortune Cards Readings)
When you ask the question, it will be good if you can provide some details of the situation that you are in which is related to the question you are asking. This will greatly help in the analysis and interpretation of the cards.
As there are many requests that Master Chuan needs to process due to the current promotion, please give about 2 working days for Master Chuan to reply to you.
If you are just intending to test the skills of Master Chuan for the purpose of testing him, then you are advised to spend your time doing something more constructive. The reading will never be accurate if you have that kind of intention. This service is meant for people who have genuine questions and genuine problems. It is extended at this price for a right purpose. So do not waste each others time and money by doing something stupid.
When your payment is completed, you will be brought to a new page, there will be a form to fill in your questions and comments on your question.
If you do not see a page for filling in your question after making your payment, please notify Master Chuan at immediately.
If you are using credit cards to pay, Click on the icon below and a new page will appear. In the new page (like the thumbnail below) click on the word "continue" (the word circled in red in the thumbnail below) near the left bottom side of the page, you will then able to make payments with your credit cards.

Please contact Chuan for other charges details*
Tel: +(65) 981 88 981
* Private consultations are available from
Mon-Fri 10am to 10pm,
Sat -Sun 9am to 8pm.
Strictly by appointments only.
Subscribe to get your FREE 10 Parts mini-ebook on Palmistry and divination today! Worth $49.90!